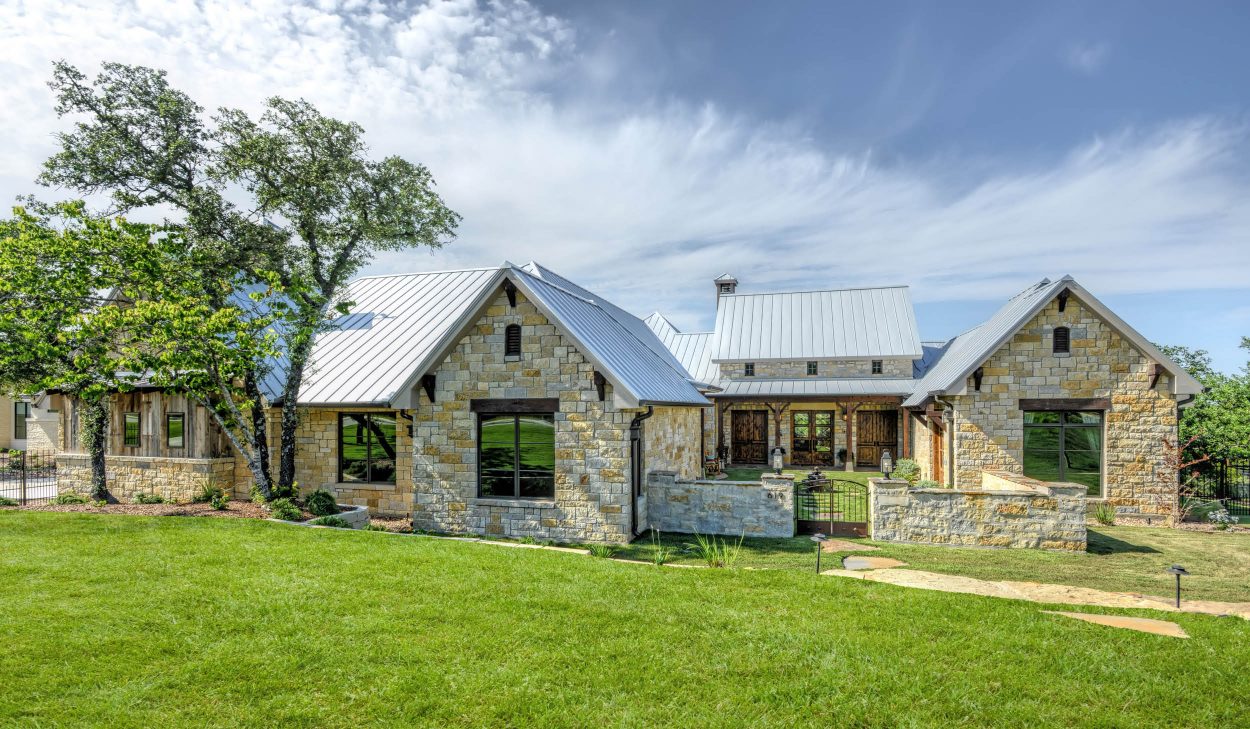 RECLAIMED FARM HOUSE
BOERNE
4 BEDROOM
4.5 BATH
4,879 SF
Sheltered in the Texas Hill Country, this 4,879 square foot home integrates the outdoors into the home plan to soak in the scenic views by incorporating a gallery, courtyard, covered porch and garden area. The Hill Country inspired home exhibits native stone veneer throughout the exterior, wood accents and metal gabled roofs. The presence of the Hill Country is continued in the interior of the home with exposed wood beams, accent stone archways and the reclaimed wood ceiling on the covered patio. The game room, family room and dining/living room make a great setting for entertaining and leisure.
This 4,879 Square Foot home was designed by MSA Architecture + Interiors and built in 2016 by SB Signature Homes.