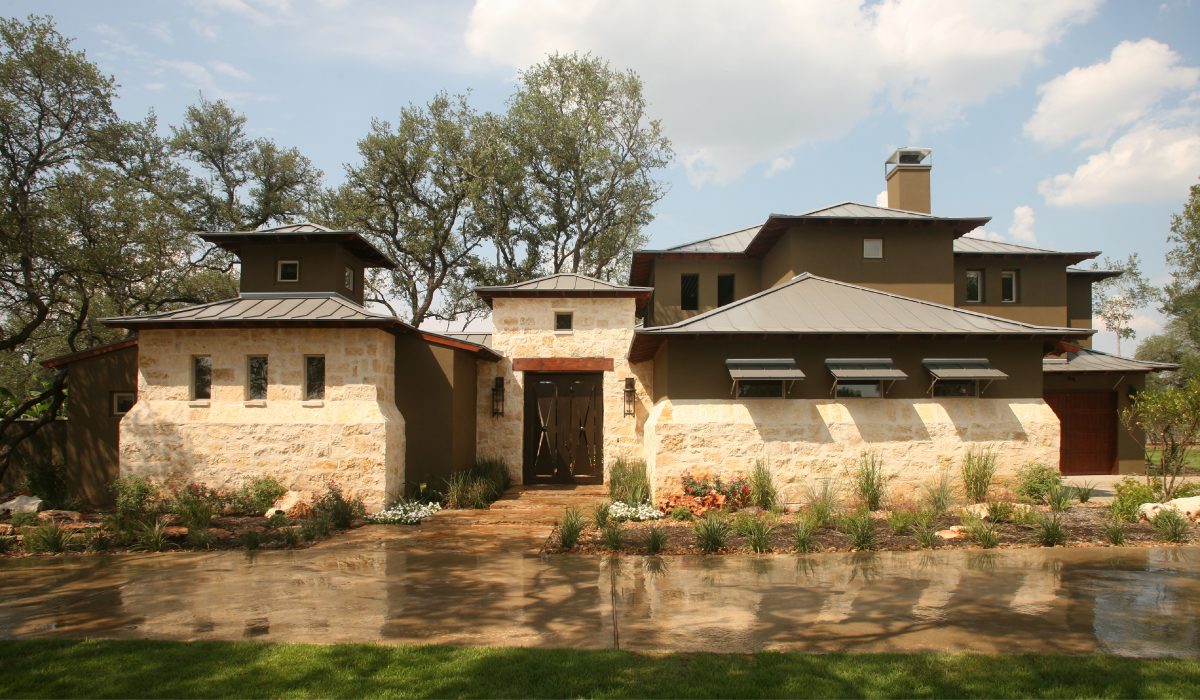 TRANSITIONAL TEXAS HILL COUNTRY
SAN ANTONIO
4 BEDROOM
4.5 BATH
4,537 SF
Nestled in Rockwall Ranch, the 4,537 square foot home gives a new meaning to the word view. The centralized courtyard is the heart of the property and serves as the main focal point as guests enter. Views can be taken in from all ends of the premises both in public and private spaces. The award-winning residence features living/ dining areas, a media room with a balcony overlooking the courtyard and a casita for more entertainment.
This 4,537 Square Foot home was designed by MSA Architecture + Interiors and built in 2006 by Elan Group.