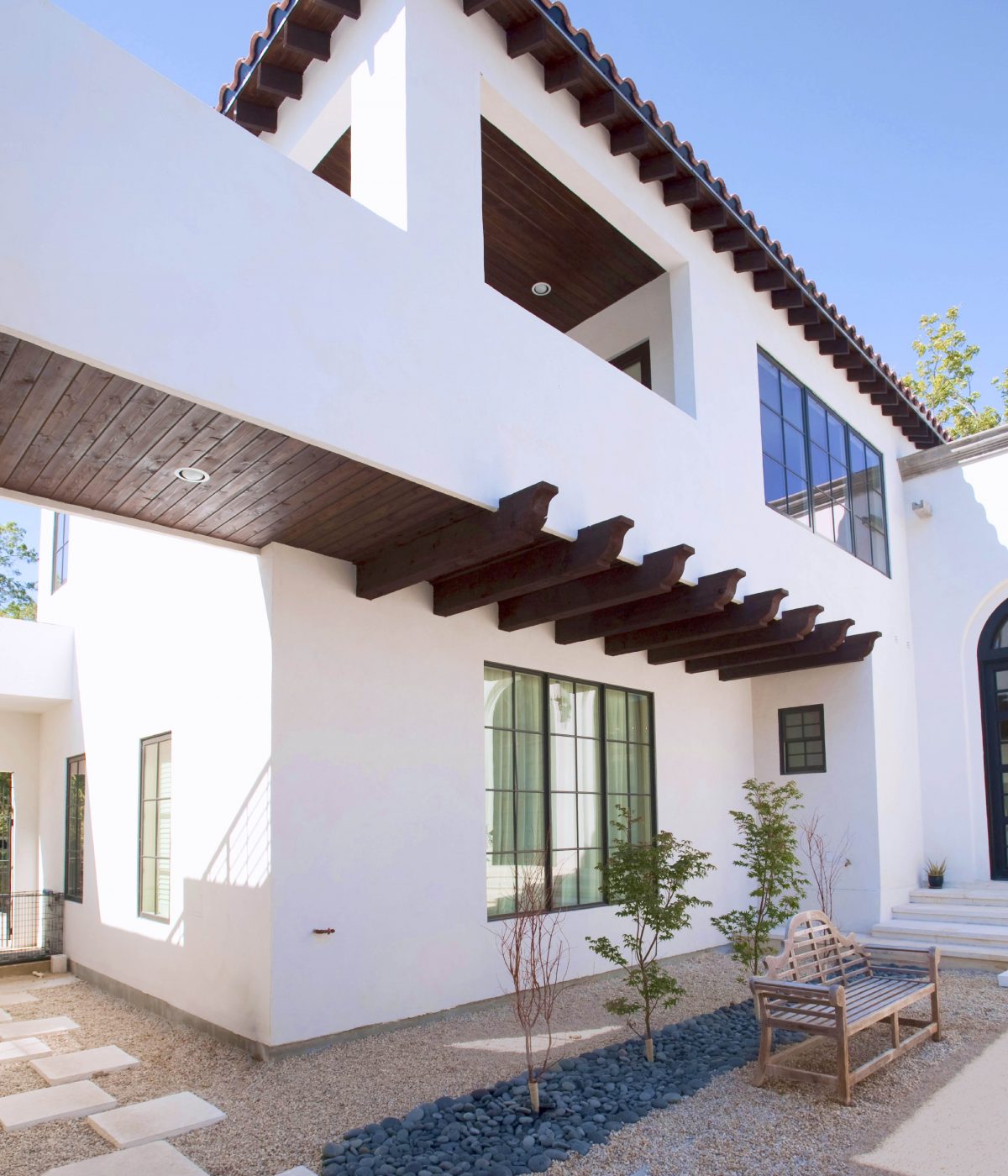 SPANISH CLASSICAL MODERN
SAN ANTONIO
4 BEDROOM
3.5 BATH
4,238 SF
This 4,238 square foot Spanish style homes features include white wash clay tile roofs, exterior walls, arch openings and exposed wood rafter tails. One feature to note is the owner's incorporation of energy efficiency into the home that includes a roof garden, Hebel block construction and the use of solar panels. Hebel block is a lightweight concrete bock that is energy efficient, fire resistant, and long lasting.
This 4,238 Square Foot home was designed by MSA Architecture + Interiors and built in 2010 by L. Núñez.