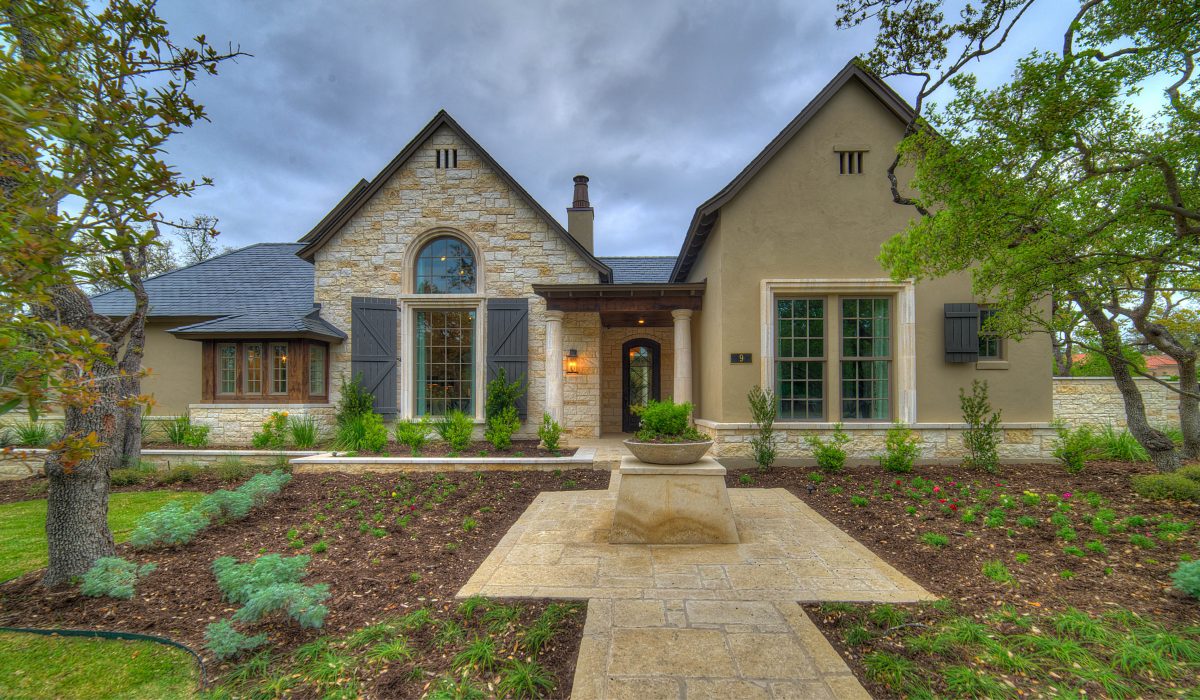 ENGLISH ARTS & CRAFTS
SAN ANTONIO
4 BEDROOM
4.5 BATH
4,150 SF
Located in the Inverness neighborhood of San Antonio, this 4,150 square foot home brings a flair of the English Arts and Crafts style to the already diversely designed area. This charming abode beams character on the exterior with its use of wood shutters, bell eaves and Tudoresque roof lines. Interior features of the home include a visible wine grotto, elevated ceiling in the great room with exposed trusses, stone accent wall and a floor to ceiling limestone fireplace. The large windows located in the dining area looking onto the garden and patio make an easy transition from interior to exterior for entertaining.
This 4,150 Square Foot home was designed by MSA Architecture + Interiors and built in 2013 by Sitterle.