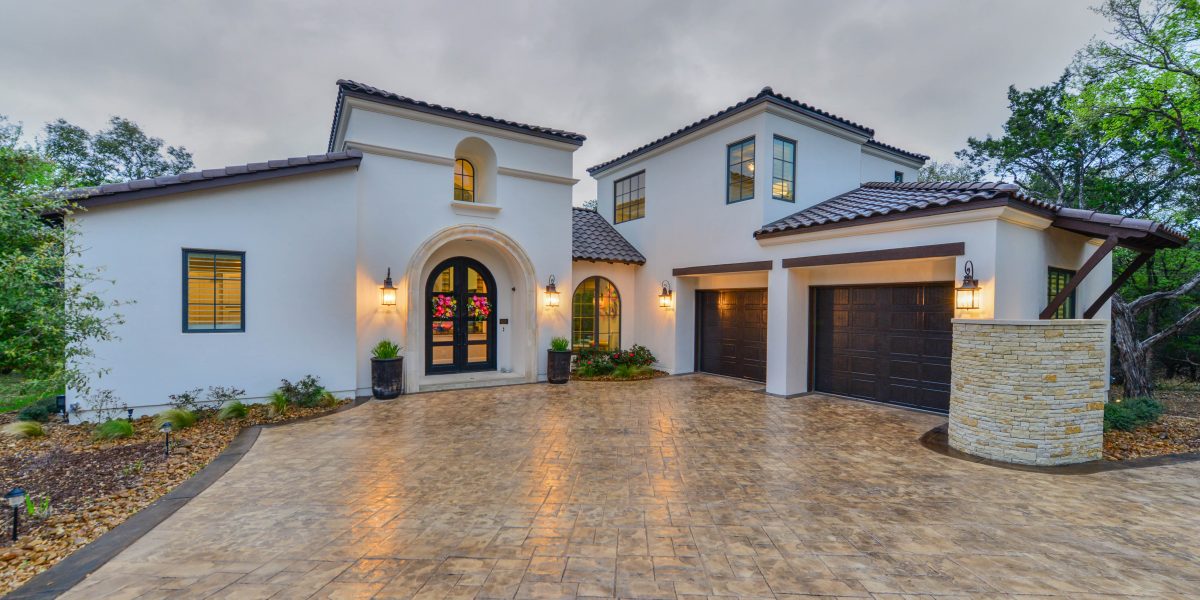 MODERN SPANISH CLASSICAL
SAN ANTONIO
4 BEDROOM
5 BATH
3,910 SF
This 3,910 square foot home is located in North Central San Antonio. The Spanish influence is present in the home through the use of clay tile roofs, arched openings, high ceilings and white washed exterior. Multiple outdoor living areas, a spacious kitchen and great room create the ultimate home for entertainment. Other amenities of the home include a bar area, master walk-thru shower and a tiled floor covered balcony. The distinct style of the home adds to the eclectic style that is the Inverness neighborhood.
This 3,910 Square Foot home was designed by MSA Architecture + Interiors and built in 2014 by Sitterle.