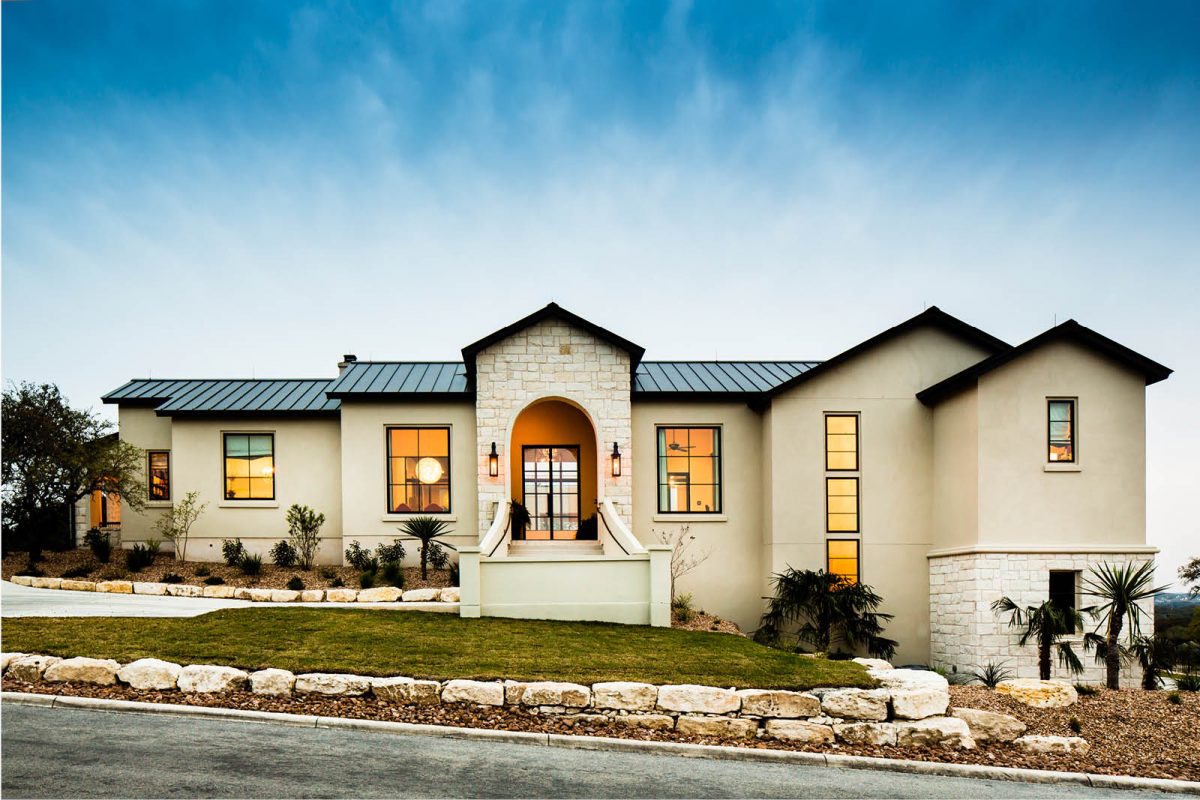 TRANSITIONAL SPANISH
SAN ANTONIO
4 BEDROOM
3.5 BATH
4,708 SF
Nestled in Fair Oaks Ranch, the 4,708 square foot transitional Spanish home features Spanish influence with white wash exterior walls and arched entry ways. While also adding some modern touches to include a metal roof, native stone veneer and storefront window/ door systems. The large storefront systems such as the kitchen/dining areas overlook the patio to take advantage of the views of the Hill Country.
This 4,708 Square Foot home was designed by MSA Architecture + Interiors and built in 2014 by Mattern & FitzGerald.